Doctor Sleep (2019) Review
This year, the first three Stephen King movies — Pet Sematary, It Chapter Two and In the Tall Grass — were met with mixed-to-mediocre responses. Now came Doctor Sleep, the much-anticipated sequel to the late Stanley Kubrick's The Shining (1980) — the movie where King himself famously despised the way it turned out. As you may recall, he hated it so much that he went on to write and produced his own 1997 TV miniseries of the same name (read: a more faithful adaptation) played by Steven Weber and Rebecca DeMornay. King's hatred aside, The Shining may have been unfaithful to the source material but Kubrick managed to make it his own and the result was one of the best horror movies ever made.
Back to Doctor Sleep, making a sequel to The Shining is undoubtedly an uphill task even for experienced genre filmmakers like Mike Flanagan, who is no stranger to directing horror movies. Before I delve deeper into the review, Doctor Sleep follows the now-adult Danny Torrance (Ewan McGregor), who is struggling with his alcohol addiction and still traumatised from his dark childhood past. In order to pull himself together, he ends up hopping a bus to a small town of Frazier and landed a job as an orderly at a hospice and a cheap place to stay with the help of his new friend, Billy Freeman (Cliff Curtis).
From there, Danny made good use of his telepathic ability a.k.a. "shining" to help comfort the dying patients in their final moments. And this is where he earns his nickname as "Doctor Sleep". Meanwhile, there's a pre-teen girl named Abra (Kyliegh Curran) who apparently possesses the same "shining" power just like Danny does. She begins to communicate with him and later finds herself in danger involving a group of (literally) soul-sucking cult members led by Rebecca Ferguson's Rose the Hat.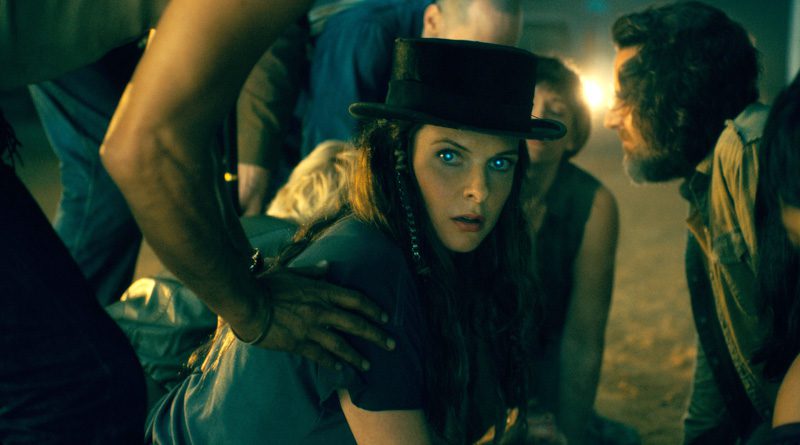 In Doctor Sleep, writer-director Mike Flanagan (2016's Hush, 2017's Gerald's Game) tries to have it both ways: staying faithful to King's 2013 novel of the same name while honouring Stanley Kubrick's cinematic vision of The Shining from recreating some of the iconic shots to the interior setting of the Overlook Hotel. The result is somehow mixed as Flanagan's adapted screenplay attempts to cover multiple angles into an epic 153-minute length. Those angles in question include extended bits and pieces surrounding Danny, Abra and Rose's respective point-of-views and story arcs.
Now, juggling multiple characters within a sprawling narrative can be tricky. At the hands of a lesser director, it could end up either bloated or undernourished. In the case of Flanagan, he can't seem to find the right balance between handling the three principal characters' respective agendas and the movie's otherworldly core materials involving all the supernatural elements from the telepathic "shining" power to the soul-sucking (or "steam') essence. The latter actually refers to the unconventional method of staying alive, where Rose and her gang known as the True Knot require to inhale the "steam" from the victim's body.
Viewing the movie as a complete whole, Doctor Sleep tends to feel wobbly and incoherent. This is especially true whenever Flanagan revisits The Shining's both story and thematic elements every now and then while trying to accommodate them all together into the sequel. Most of the time it feels like a burden for Flanagan to carry forward such a legacy, even though the director himself is a self-proclaimed fan of Stanley Kubrick's work. Which is why for all the painstaking efforts culminating in the extended sequence that takes place in the abandoned Overlook Hotel, it surprisingly doesn't feel scary or particularly thrilling. Instead, it ends up more like fan service serving for the sake of nostalgia. By contrast, the same nostalgia factor works better in Steven Spielberg's Ready Player One last year.
Another glaring problem is the haphazard tone of the movie. It looks to me that Flanagan wanted his sequel to be both spooky, dark, funny and macabre at the same time. And what we get here is a hit-and-miss affair.
Still, it's not all doom and gloom in Doctor Sleep. Flanagan feels more comfortable when he sticks to the non-Shining references (well, at least for most of them anyway). For instance, he does a good job in one memorable surreal yet visually-stunning moment where Rose flies through the stars across the country in search of Abra's home.
As for the actors, Ewan McGregor delivers a sympathetic performance as the adult Danny Torrance. But it was his two co-stars who steal most of the show including Rebecca Ferguson's devilishly-good antagonist role of Rose the Hat and newcomer Kyliegh Curran's breakthrough supporting turn as Abra. Kudos also go to the reasonably lookalike actors including Alex Essoe, Carl Lumbly, Roger Dale Floyd and an uncredited Henry Thomas who are all brought in to play Wendy, Dick Hallorann (a role previously played by the late Scatman Crothers) as well as young Danny and Jack Torrance respectively.
Technical-wise, Doctor Sleep benefits from Michael Fimognari's dread-inducing cinematography and The Newton Brothers' eerie score. Maher Ahmad and Patricio M. Farrell's elaborate production design on the Overlook Hotel, in the meantime, is admirable.
Although Doctor Sleep doesn't quite reach the same height as The Shining, this long-awaited sequel remains a decent entry.