Tate Taylor's first movie in three years since 2016's The Girl on the Train sees the director explores the horror-thriller genre in Ma, which follows newly-transferred high school teenager Maggie (Diana Silvers) along with her classmates (among them are McKaley Miller's Haley and Corey Fogelmanis' Andy) befriends a seemingly kind woman named Sue Ann (Octavia Spencer).
So kind that she's glad to help them getting a box of booze and even allow the teenagers to set up a party in her home basement. Of course, it doesn't take long slowly unravels that Sue Ann a.k.a. Ma's so-called kind gesture turns out to be something sinister altogether.
If there's anything worth mentioning about this movie, Octavia Spencer clearly owned the role of a lonely woman with an ulterior motive as the titular Ma. Her chameleon-like acting is impressive enough, in which she can effortlessly alternate from a warm-hearted individual to a scheming manipulator and a creepy yet deranged loner and vice versa.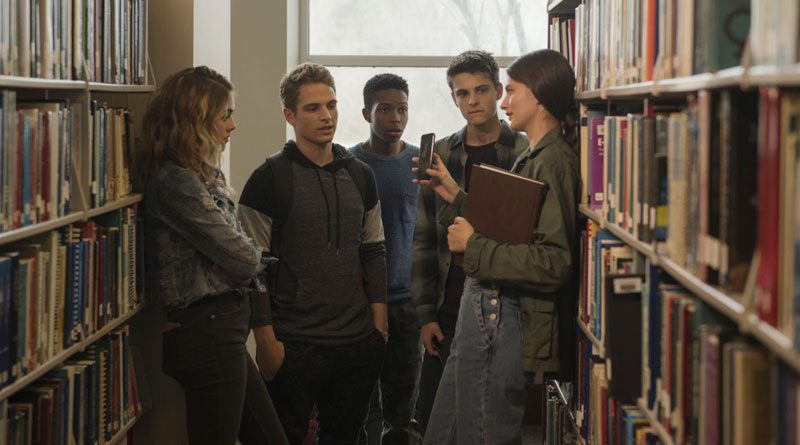 Unfortunately, her dedicated performance alone just isn't enough to save Ma from its largely erratic pacing, even it ran a compact 99 minutes. In fact, the movie feels curiously longer than it should. Blame it on Tate Taylor, who could have embraced the movie's horror-thriller element wholeheartedly as a genre picture altogether. Instead, he prefers to make a largely subdued picture — the kind of a deliberate slow-burn that takes its time before all hell breaks loose. Problem is, the movie feels like a slog struggling to make its point and reaches the finish line. For instance, the movie's midsection particularly drags a lot with repetitive party scenes.
Other than Spencer's compelling antagonist role, the younger cast — notably Diana Silvers as Maggie along with McKaley Miller's Haley and Corey Fogelmanis' Andy — deliver sufficient supports in their respective teen roles. But some other actors, particularly Missi Pyle's Mercedes and Allison Janney as Sue Ann's veterinarian-boss are sadly reduced into thankless roles.
Taylor did try to liven things up in the climactic third act, complete with some gory and violent set-pieces meant to please the genre fans. While I appreciate the tonal shift from a macabre psychological horror to a straight-out exploitative cinema, the overall result feels like it could have done better. Ma sure has its moments but only in a sporadic manner and if only Taylor's direction is consistent enough, we might have a little gem of a genre picture this year.