Based on the best-selling novel by R.J. Palacio, Wonder revolves around a boy with facial deformities named August "Auggie" Pullman (Jacob Tremblay) as he tries to adapt his surrounding studying at an elementary school.
Words like "cloying", "mawkish" and "melodramatic" are often used in most Hollywood dramas that involved sympathetic protagonist. This is especially true if the movie falls into the wrong hands of a lesser director. But co-writer and director Stephen Chbosky of 2012's The Perks of Being a Wallflower manages to avoid the common pitfall and successfully turned R.J. Palacio's best-selling children's novel into a poignant piece of a drama. True to the title, I would say that was a real wonder.
Let's start with the story, which is adapted by Chbosky alongside Steven Conrad and Jack Thorne. They approached the material sensibly, portraying Auggie's facial deformities with both respect and genuine affection as he struggles to adapt his daily life at school. The movie is also brilliantly told from his perspective and mindset of a 10-year-old kid rather than a typical third-person narrative structure. The result makes Auggie's daily struggles all the more involving without being emotionally manipulative.
But what makes the story even more interesting is the way Chbosky and his fellow screenwriters make rooms for exploring other young characters that connected to Auggie as well. Such an approach helps us to understand more about these characters told in different perspectives. For instance, the movie takes time to shift focus and tell dedicated stories about his fellow classmate, Jack Will and Auggie's estranged sister, Via. Again, in the hands of a lesser director, it might either turn bloated or heavy-handed. And yet this isn't the case in Wonder. Each of these characters that brought into focus is well-developed and make us care about them.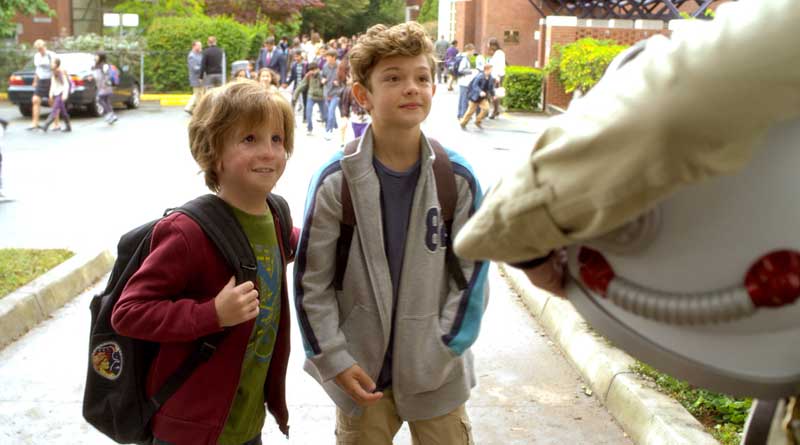 The movie also benefitted from a first-rate cast, beginning with the unrecognisable Jacob Tremblay (2015's Room) as Auggie. He could have easily let his heavy prosthetics do all the talking. But you can tell he has put a lot of effort to pull off an emotionally-penetrating performance that speaks from the heart. As for the supporting cast, both Noah Jupe and Izabela Vidovic each deliver remarkable performances as Jack Will and Via.
Although the movie is mainly focused on the young peoples, the adults are thankfully given enough space to shine as well. Julia Roberts is spot-on in her layered turn as Auggie's supportive mom, while Owen Wilson is equally praiseworthy as his dad.
Beneath all the difficult subjects about facial deformities, bullying and other related matters, Chbosky ensures the movie is not all about doom and gloom. As a family-oriented drama that seeks to inspire and educate at the same time, he doesn't forget to let loose once in a while. Among the most notable lighthearted moments are the recurring sights of Chewbacca as Auggie's imaginary friend. This is a nice touch referencing a pop-culture phenomenon like Star Wars as part of the kids' imagination, in which I'm sure most of us can relate as well.
Wonder could have been perfect, if not for Chbosky's decision of stretching the movie more than it should. The climax feels particularly overlong but minor shortcoming aside, Chbosky's latest drama remains a wonderful cinematic experience worth watching for.